Protect Against Identity Theft
Money Tip: Stay Alert to Avoid Identity Theft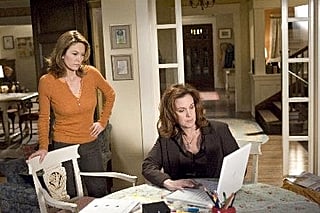 Unfortunately, my sister's been hit — someone got a hold of her bank account information and opened a couple new store charge accounts, racking up quite a sum in fraudulent charges. She's not completely negligent with her personal financial information, so I was pretty surprised they got their hands on all of these sensitive stats, but in the digital age, keeping track of your finances means there's no room for carelessness. Stay up to date with your bills and financial statements and follow these tips so you're always on top of it:
Don't carry around your social security card, ever! — It's simple, I know, but nonetheless important to remember. There's no reason to have this card on you while you're out running errands. Store it safely at home, always.
Read your financial statements carefully — Read all of your bills and statements. If your accounts are online, sign on regularly and be sure you're monitoring the account's activity. If something seems off, don't hesitate to call your bank or credit card company to find out what's going on. This also means staying on top of your credit report and knowing your credit score. Sites TransUnion, Equifax, and Experian are each required by law to provide you one free credit report a year, so take advantage. If ever something seems amiss, it's always better to be overly cautious than to be sorry later.
To get the rest of my tips read on.
Don't let paperwork pile up — Another simple way to avoid risking theft —and staying organized — is to sort through bills, mail, and solicitations regularly. File away anything important and be sure to shred anything with account numbers and personal or billing information.
Don't respond to spammy emails or phone calls — If you receive any unfamiliar emails or strange calls, especially claiming you've won money, don't give out personal information. If you're asked to verify accounts or credit card details, never do so unless you know the company and recognize their reason for contacting you. Always be cautious of email and phone scams asking for donations, even if they claim to be a charity. Give only to the charities you know, and visit the website of any questionable companies to verify their cause and their validity. If ever in any doubt, always err on the side of caution.
Choose cards with zero liability policy — Many credit and debit cards are offered with zero percent liability, meaning that if someone were to access your account information and incur any charges, you won't be responsible. Make sure you are protected with these policies with the cards you have; this is an easy first step to ensure you're protected. You can also go the extra mile by signing up for an ID theft prevention service.