RSVPing to a Wedding When They Weren't Invited With Guest
Ask a Savvy Bride: What to Tell RSVPs With Uninvited Plus Ones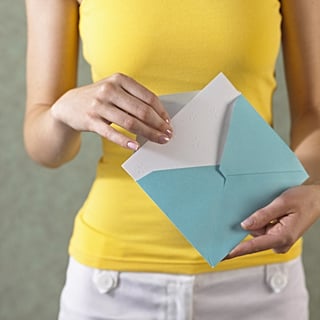 Wedding planning and etiquette can be tricky. If you have a dilemma like the one below, be sure to ask our Savvy Bride for help in the Ask Savvy group.
Dear Savvy Bride,
My fiance and I are currently collecting our RSVP cards to our wedding. We're having just 100 people and already a handful of guests have replied plus one when they weren't invited with a date. My fiance is much more laid back than me and doesn't understand why I'm beyond irked and disappointed in our friends. Not only do I find it incredibly rude, it also puts a huge financial burden on my parents, who are paying for our wedding. We made the decision to have a small wedding from the get-go so how do we handle these unexpected, uninvited guests who think they will be attending our wedding?
Disappointed in People Penny
To see the Savvy Bride's advice, read more.
Dear Penny,
I'm completely with you — RSVPing with a guest when you weren't invited with one (even though most caterers and wedding planners account for a few extra heads) is without a doubt manner-less. While your fiancé is more mellow about the situation than you are, I happen to feel that you have every right to call those guests and simply tell them that you're sorry if there was any confusion, but they were not invited with a guest. I would hope they'd understand, but if you get some push back, stand your ground, be firm, and tell them there are no exceptions — period. If it's your fiancé that's giving you a hard time about not allowing extra guests, explain to him that it's more about the cost side of it than anything else. I hope this helps!
Ask anything budget-, etiquette-, or planning-related — well, almost anything — by posting your questions in the Ask Savvy group, and I'll find the right expert to help you out. If you are planning a wedding, already happily wed, or still looking for Mr. Right, start sharing your big day with our community. Don't forget to check the wedding content box on your post.
—Additional reporting by Alexis Nordby