Reading the New York Times and WSJ For Free
2 Ways to Sneak Around the NY Times and WSJ Paywall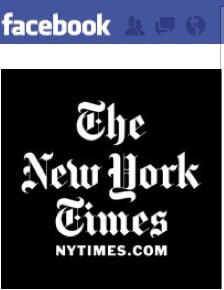 By now, you've already heard about The New York Times paywall, which, starting March 28, will require you to pay a monthly fee of $15 for access to online content. And if you want to access it through your computer and your iPad, you'll have to pay $25. I know this can be frustrating since we're all used to getting our news for free, but I can understand the need for media bigwigs to establish subscriptions in order to get themselves out of the red. For those who don't want to pay, here are some tips to sneak around the paywalls:
Social Media: Our pal GeekSugar laid out a neat list of NY Times Twitter accounts to follow. Apparently, if you enter the Times website through its Twitter and Facebook links, you won't have to pay to view the articles.
Google It: If you want to read all Wall Street Journal articles for free, you don't have to bang your head against its paywall. A tip from those in the know: Google the title of the article, then click on the link that shows up in the results. You'll get free access if you enter the article through Google.