Source: POPSUGAR Photography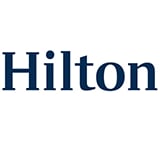 Ever paid attention to the real-life signs that suggest you might be ready for a vacation? We partnered with Hilton to prove that it's time to travel.
If you're the type of person who stockpiles PTO days but never actually takes them, you're not alone. But that's no excuse to keep plugging away without setting up time for some R and R. If you can't remember the last time you took a break from work, scan here to see if you're missing any obvious signs that it might be time to book a vacation.