Reasons Why People Quit Their Job
Fantasizing About Car Accidents and Other Signs You Should Quit Your Job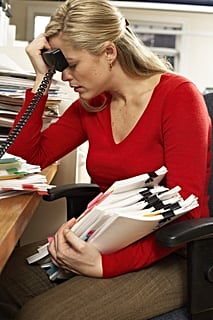 According to a Business Insider survey, about half of the people polled left a job in the last two years even though they did not have a job lined up. Given the recession, you would assume that people would be thankful to have a job and just roll with the punches. The business news site collected a few personal stories of why people decided to just up and leave. Here are some of their main reasons for leaving:
"I would fantasize about getting into non-fatal car accidents so I could get out of work and not feel guilty."
"'Old Media' is dead and I would die with it if I didn't jump ship . . . I left for my mental health and to force my own hand."
"My boss was one of the worst human beings I have ever worked for.  He . . .  spent most of his day texting his various mistresses or lording it over us how much he made . . . His few work actions bordered on the illegal involving us in multiple lawsuits."
For more reasons, read more after the jump.
"They had an expectation that I'd work for free beyond the max hours I was contracted for."
"My spouse, an engineer, had been let go from a major networking company two years before with a very generous termination package.  I thought she'd get bored in a few months and want to start work again but she didn't . . . she was having fun.  And two years later, I wasn't . . . so I quit."
"I did feel my life was wasting away, I truly dreaded getting up Monday AM and going to work."
"I was being squeezed to cover illegal activity so I asked for a severance package and left the company."
"I saw myself in the same position for the next 30 years."
Can you relate to any of these reasons and have you quit a job without the safety blanket of job offers?