Reward Card Advice
Savvy Tip: 3 Ways to Tell If Those Rewards Cards Are Worth It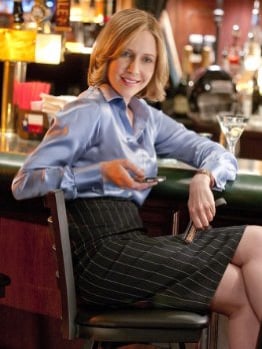 For anyone who's racked up frequent flier miles, points, and other perks from business travel days probably had the same giggle at a scene from Up in the Air where Vera Farmiga and George Clooney pull out all their cards to compare enrollment programs. Not to say my pals and I have never done this ('cause we have), but it reminded me of the uses even recreational travelers receive by joining free offerings. Even though I rarely travel for work nowadays, see the three tips about programs I still use and avoid status for the sake of status when you.
Save Money: Simply signing up for some programs (especially car rental ones), can earn you automatic savings. Coupon codes and discounts are easy to come by and can make a big difference for even infrequent trips. Add in special "member-only" email discounts and there's quite the deal on your hands!
Save Time: If you're traveling at a peak period or through a busy hub, need I remind you how nice it is to visit the specially designated line or swipe the rewards card in a machine to let you be on your way? Didn't think so.
Get Returns: Here's the tricky part — what you get back. Realistically points are only good if you accrue enough . . . and if you actually use them. Unless you're clocking in a lot of on the road time, committing to one airline and one hotel chain whenever possible is definitely your best bet.