Safety Tips For Black Friday Shoppers
Savvy Safety Tips For Black Friday Shoppers
We at Savvy love a good discount, and while I'm not sure I'm going to make it to the all the mega sales this Friday, I admire those of you who persevere for a good deal. It's an exciting time for both shoppers and our slowly recovering economy, so I'm all for the start of the season of consumerism.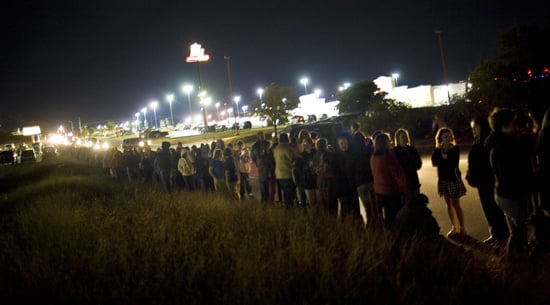 Before you go, take some time to make sure your shopping spree is as safe and efficient as possible. So if you are braving the Black Friday crowds tomorrow, here are some savvy safety and time-saving tips to remember:
Keep your purse or bag zipped. Between the distracting sales and the crazy crowds, you may forget to pay attention to your valuables. Keeping your wallet out of your hands and enclosed in your bag will help keep thieves away, and don't forget to put it back right after you use it.
Use one credit card. If you're using cards instead of cash, designating one will stop you from fumbling around in your wallet to find the right card. Plus, you'll be able to keep track of how much you're spending in one convenient place. Be sure to call the credit card company to warn of any big purchases you plan to make.
Have a plan of attack. Rather then spending time driving back and forth, take some time this evening to map out where you're going to be shopping so you don't waste time (and gas!) on the road.
More of my safety tips after the break.
Consolidate purchases. Rather than juggling multiple bags, try to move your purchases into just a few bags and decline or recycle the rest while you shop. Just remember to take your receipts before trashing in case you need to return anything.
Stash 'em in the trunk. If you are driving to another store, drop your purchases inside your trunk before you leave so you don't tempt thieves.
Have any tips to add?