Save Money by Using Less of Household Goods
Use Less to Save More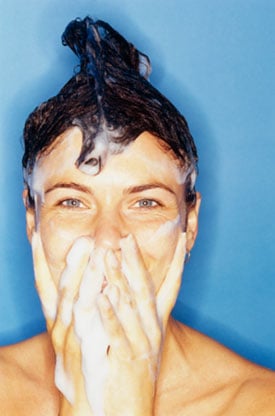 If you're looking to save money, there are some obvious solutions; you might want to track your spending, avoid impulse buys, or try going cash-only. But have you ever thought that you might be throwing savings down the drain, literally? Sierra Black of Get Rich Slowly recommends taking another look at how much you really need of everything from shampoo to ibuprofen. To find out more about her 50 percent rule, keep reading.
Black suggests cutting back on the amount of household goods you use by at least half — more if you can. The method has resulted in pretty substantial savings for her, and has been so effective that she's decided to apply it to other spending areas too (going out to dinner half as often, shopping half as much). The key, Black says, is to make sure you're still getting enough of the things you need; if you feel like you're not able to use enough shampoo to work up a good lather every morning, you'll feel deprived and the method won't stick.
Although saving money and being eco-conscious are important to me, I'm a notorious waster in my household; paper towels and conditioner cower in my presence. So I think I'll give the 50 percent rule a shot over the next few weeks and see if I can't cut back on my monthly Target bill. Are you with me?