Saving Tips For the Weekend
6 Saving Suggestions to Consider This Weekend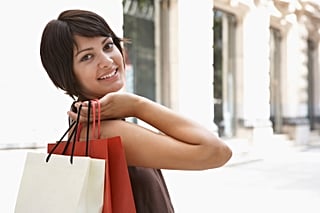 If you spent the week carefully monitoring your spending and trying to be productive and efficient, don't play clueless on the weekend and blow all your efforts with a Saturday spending spree. Consider these smart saving tips before you whip out your wallet.
Take a Hands-Off Approach to Spending Less — Research shows that you don't necessarily have to stay out of stores altogether, but you should be mindful of where you put your hands if you want to refrain from spending.
Calculate a Purchase in Terms of Hours Worked — As much as we all promise ourselves that we'll only buy things we absolutely cannot live without, sometimes in the heat of the shopping moment that mentality is substituted by one of like, not love.
Ask These Four Questions Before You Spend — Besides calculating the cost in terms of hourly compensation to judge whether or not a particular item is worth your time and money, there are some other things to keep in mind.
For three additional suggestions,
.
Inexpensive Things to Do This Weekend — More than half of you admit that spending more money on weekends is a given, but that doesn't always have to be the case. Challenging ourselves to occasionally be more mindful of our money on weekends may make us think twice before blowing our budgets on those days when watching our wallets isn't necessarily on our minds.
The Deal Behind Spending Money to Save Money Gimmicks — Banks offering plans that deposit money into a savings account every time you spend money are encouraging their customers to build up their savings accounts, which is a good thing. But when the Consumer Reports Money Lab researched competing plans, it found that most of them aren't the best solution.
Cost-Saving and Social Weekend Ideas — When you work so hard all week long, it's tempting to just throw caution to the wind on the weekend and spend your hard-earned money without a plan. I'm all for enjoying your time away from the office, and have come up with nine weekend activities that won't break the bank. Spend less money while enjoying quality time with a friend or two by using one (or more!) of my ideas.