Savvy Travel Tip: Plan For Day One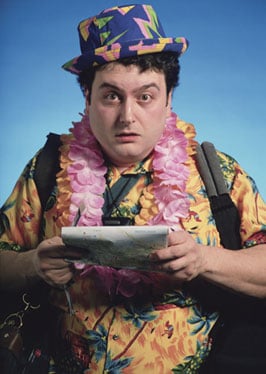 I've come to realize there are two main camps of travelers: the planners and the nonplanners. Sure, we all venture a bit closer to one camp or the other based on the trip itself, but there's one day that's taken for granted and it's the first.
When I vacation, I often consider my arrival date to be a "free day" to allow for delays or general exhaustion, and allot for plenty of time to settle in. This means that it's usually not included an any set agenda and becomes a wasted experience. Sitting in the room or eating at an often unoriginal, and usually overpriced, hotel restaurant doesn't offer much bang for the buck. Still, try as I might, I'm usually too lazy to do extensive research for an activity or eatery that I can venture out to right after I land.
So, instead of missing out, let's make a tentative agenda before leaving home: look up one place to eat a meal, one thing to do, and one spot to grab a snack/coffee/drink. Sure, travelers could ask the concierge, but I trust my tastes first and foremost. Do you fight the first day flub-up and make a vacation day one game plan . . . or will you start after reading this?