SavvySugar on Facebook, Pinterest, and Twitter
Savvy Advice, However You Want It
Networking is crucial to career success, and social networking is just plain fun. So if you like reading SavvySugar, then why not get what you love three more ways?
We can't help sharing our favorite stories, motivational tips, cool photos, and even wedding decor — things that often don't make it onto the site — on social media. Here's where to find us and what you'll get: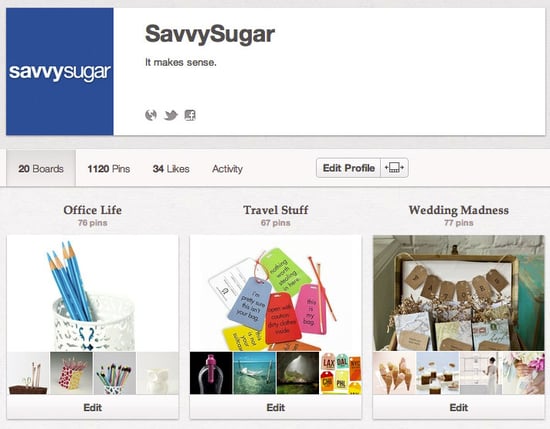 "Like" us on Facebook to see our favorite stories of the day — both our own and our friends' — for some extra savviness in your daily feed and to enter our awesome giveaways, like this Summer getaway package!



"Follow" us on Twitter for up-to-the-minute updates on Savvy stories and online tidbits.



Start "Pinning" with us on Pinterest, where we collect the most beautiful, helpful, and inspiring things we find around the web, from dreamy travel destinations to motivational quotes.