SavvySugar Giveaway: Win $1,000 to Macys
Make Over Your Work Wardrobe and Win $1,000 to Macy's!
Just like Sarah Jessica Parker's character in the upcoming movie I Don't Know How She Does It, we know juggling work, life, and everything in between isn't easy. That's why we're making one thing simple: your wardrobe. Enter below and let us help you revamp your wardrobe with $1,000 to Macy's. Whether you're business casual or suit clad, here's your chance to update your look. Your office won't know what hit them!
Hurry and enter below, the giveaway ends Sept. 15. See the movie in theaters on Sept. 16.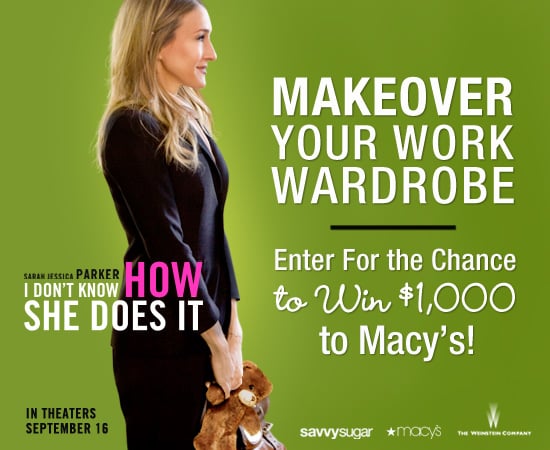 Enter Here
---
SavvySugar
---
2.
Enter your email address