Self-Checkout Machines to Be Phased Out
Do You Prefer Self-Checkout Machines or Human Baggers?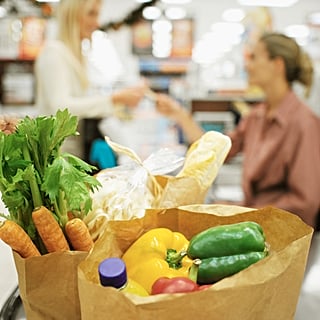 Although we're in the digital age, sometimes humans just do certain things better. In fact, a Food Marketing Institute study showed that only 16 percent of customers used self-checkout machines last year, down from its peak of 22 percent three years ago. The research also said consumers seemed to be more satisfied with their experience when they are dealing with a human bagging their purchased items.
The preference for human baggers is so prevalent that grocery stores are starting to phase out the self-checkout lanes. What's your take — do you prefer self-checkout machines or human baggers?