Self Gifting During the Holidays
Will You Be Gifting Yourself This Holiday Season?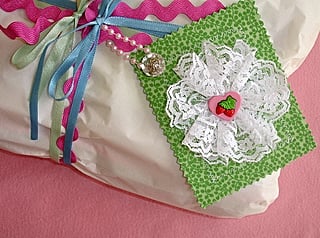 In a recent National Retail Federation holiday survey, six out of 10 consumers say they are planning on taking advantage of the sales and discounts this season for their own gifts. These participants are going to spend $130.41 on themselves; that's 14 percent more than last year.
The reason for this is recession fatigue, says DailyFinance. People haven't been spending much on themselves while we were still coming out from the economic downturn, but they want to take a break and treat themselves. Consumers have also adjusted to the hard times. "Scary times have become the norm," says Paco Underhill, founder of Envirosell, a consumer behavior research firm. ". . . people have stopped looking at the declining values of their houses, stock market fluctuations — maybe for their own piece of mind. They've gone back to living."
What about you — will you be buying yourself a present?
Source: Flickr User Cláudia*~Assad