Separate Work and Personal Phones
Do You Keep Work and Personal Phones Separate?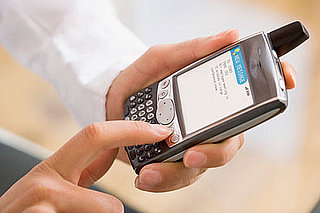 I don't love to carry around a lot of extra stuff in my bags, so on weekends, I typically ditch my work BlackBerry at home, and take just my personal on the go with me. I actually made a point when I first started at my company to keep my personal BlackBerry as a separate entity. I know co-workers and friends who would totally disagree, but having separate devices actually helps to create a little distance between me and the office when I don't need to be in touch. Still, I know so many friends and family members who are too afraid to risk missing something from work, even when they're technically not on the job, and rely on their phones, BlackBerry, you name it to stay synced up. What about you — do you carry one device for work and play or keep it separate?