Shave Fuzz Off Sweaters
Never Trash Old Clothes Again With This Defuzzing Trick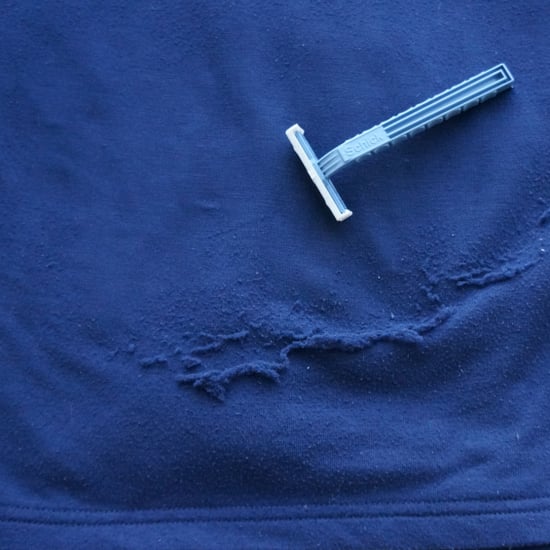 I can't count how many tearful goodbyes I've said to my favorite clothes just because I've worn them out to the point where they have unsightly fuzz. Your favorite apparel has a high risk of pilling because it rubs against surfaces more often, so loose fibers push themselves out from the surface. You'll also wash them more if you wear them a lot, which aggravates the fuzz.
But there's a handy solution that will salvage your favorite article of clothing. Take a clean razor and shave the pills off your clothes. This can be a tedious and long process, but totally worth making your favorite sweater looking brand-new again! Here are a few quick tips to keep in mind:
Give it gentle, short strokes to avoid accidentally shaving a tiny hole in your clothing.
Use a sharp razor, so you don't have to keep shaving the same area.
Place the item on a flat surface, preferably on an ironing board. This is so the cloth won't bunch up, which can snag your razor while you're shaving and accidentally cause a nick. I would advice to pull it over an ironing board, so you can shave one layer at a time.
Smooth out the material well so that it's completely flat before you shave.