Should I Book Restaurants Before I Travel?
Do You Make Dinner Reservations Before You Travel?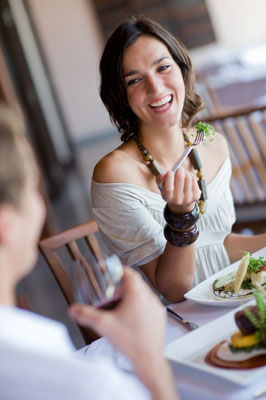 If I'm visiting somewhere I've lived before, chances are I have a few favorite locations and often make dinner reservations before I've even booked a hotel! However, planning restaurants in advance isn't only about securing a seat; it can save money, too! If you're staying at a hotel, relying on the concierge is great . . . unless his idea of "reasonable" is your idea of a splurge. (And he won't be there to pay your bill either.)
Save yourself the sticker shock and look up dining establishments — and menus and reviews, if that's your thing — in advance. This way, you'll limit the time spent searching for a place to eat, the chance that there's nothing appealing once you arrive, and the ease of popping into a familiar chain out of frustration.
While planning out a few meals in advance lets you save money and learn more about the food before you even take off, some would say this takes the fun out of discovering places along the way and simply isn't a priority when it comes to vacation planning that should be done ahead of time. What would you do?