Should the Wedding Gift Match Per-Plate Cost?
Should the Wedding Gift Match the Per-Plate Cost?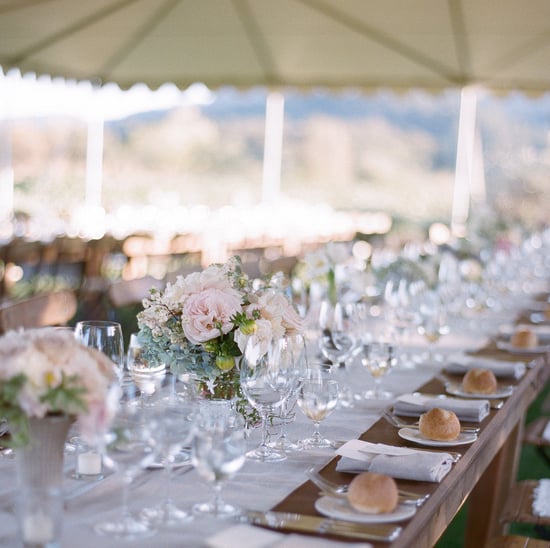 And in the latest bridezilla news, a nasty text exchange between a wedding guest and a newly wedded couple ensued when the attendee gave a gift basket.
It was wicker basket full of "food items, most of them PC Black Label, including: tricolor pasta, salsas, balsamic vinegar and olive oil, gourmet croutons, Panko breading, pesto, some baking ingredients, biscuits from Godiva, and a few 'fun' items like marshmallow fluff, Sour Patch Kids, and butterscotch sauce. . . . On the card [they] wrote, 'Life is delicious . . . Enjoy.'"
The wedded couple, two brides, got offended, and one of them approached the man and his date about the gift, and asked for the receipt because she said she was gluten-intolerant. Then, the second bride sent this text along the following day: "Hey it's [bride 1's] wife Laura. I want to thank you for coming to the wedding Friday. I'm not sure if it's the first wedding you have been to, but for your next wedding . . . People give envelopes. I lost out on $200 covering you and your dates plate . . . and got fluffy whip and sour patch kids in return. Just a heads up for the future"
The response triggered angry messages back and forth between the man and Laura, the whole conversation of which can be viewed here.
Do you agree with the bride — is it the guest's responsibility to match how much the wedded couple is spending on him?