Should You Pay Your Expert Friends For Advice?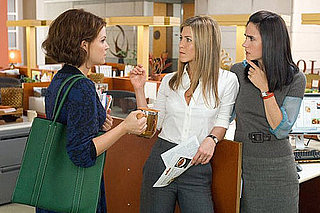 Hanging out with a group of talented, smart friends has its benefits. Knowing a lawyer or a doctor, an interior designer, even a makeup artists means you have some great resources to tap for advice within your own circle of friends. The question is, when do your questions warrant some kind of payment — or do they at all?
We've seen it play out on Sex and the City and any number of other movies and TV shows — when smart, savvy women tap into their social network to get answers and advice from a friend in the know. But if you're repeatedly tapping a good lawyer friend for legal advice or soliciting your interior designer friend week after week to help with redecorating your living room, does it start to cross the line? When seeking a friend's expertise, do you feel you should pay for it? And likewise, when giving your expert advice to a good friend, do you expect any kind of compensation?