Signs You're Too Busy
No Time For Friends or Downtime: 5 Signs You're Too Busy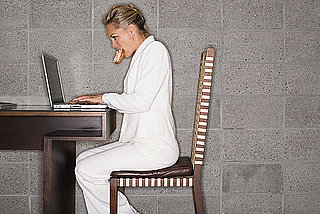 We're thrilled to present this smart Learnvest story here on Savvy!
We know what it feels like to be busy; we work long hours at work every day, go out with our friends afterward, work on some projects on the side, and then the cycle repeats. LearnVest is here to help you lead the life you want to lead, which includes making the most of your time. We know that having a job is what pays the bills, but the point of paying those bills is to have a balanced, happy life. In the pit of our stomachs, we know how it feels to be too busy, and how hard it is to "cut back." After all, it doesn't feel like anything in our lives is optional.
We like being busy because we love the accomplishment of getting stuff done and being where we want to be. That said, there's a line. As hard as it is to cut back on our activities, sometimes we are forced to make those tough decisions and let something go, whether it's a particular activity, side project, work hours, or even how often we go out. Tough as it is, it's important to know when you've reached your max.
Test yourself.
Here are 5 signs that your schedule might be overloaded.


Being Busy Is Getting In The Way Of Your Health.
Whether that means that you're not sleeping enough, not eating right, or not exercising, your health comes first. Even if this means sacrificing something you care about—like deciding to slow down your job search or skipping an office get-together—it's not okay to sacrifice your own wellbeing.
Your Schedule Is Getting In The Way Of Your Productivity.
When you're busy, it's because you have a lot of things to get done. If the distraction of a million different events and the stress of keeping up with it all is getting in the way of that, then you're defeating the whole purpose.
You Can't Connect With Friends And Loved Ones Regularly.
We don't mean hanging out with friends every night, but at least being able to talk to your parents, siblings, and best friends every week. If you can't do that, have a serious sit-down with your planner to figure out how you can rearrange.
You're Having Real Symptoms of Anxiety.
If you're so busy that your muscles are tense, you find your heart racing all the time, you're constantly edgy or restless, and can't seem to shake your worries, your body may be signaling to you that something has to change.
You Never Get Any Down Time.
Some people are more social than others, but all of us need time to ourselves. If you're so busy that you never seem to be by yourself for five minutes except for when you sleep, something's gotta give. Here's to a healthy, happy, balanced lifestyle to help you maximize everything you've worked so hard to achieve.
For more smart tips from Learnvest, check out:
What Would You Endure For Cheap Plane Tickets?
Bad Financial Habits to Drop By 30
The 3 Ps: Three Influences On Your Money Decisions