Sleep Deprivation Consequences
All-Nighters May Lead to Mental Problems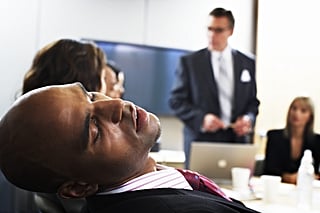 Sleep is definitely a key factor in work productivity and the best way to stay alert when you're at the office. I've had conversations with Twitter friends about the optimal amount of sleep to get every night. Daily_Pinch told me she tries to aim for about seven hours, but realistically gets about five. Turns out the implications of sleep deprivation, especially while you're young, are grave.
A recent study published by the journal, Sleep, revealed that depriving yourself of snooze time as a young adult will make you three times more susceptible to mental illnesses. These results were derived from comparing a group of young adults receiving less than five hours of sleep a night versus those getting about nine hours.
Thankfully, my days of all-nighters are gone. I never really pulled any in high school; they mostly surfaced during my college years. I still remember the toll it took on my body, both mentally and physically. Are you treating your body to a good night's rest every day?