Social Security Identity Theft
Be Wary of Sharing Social Security Numbers in These Places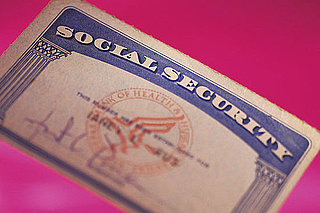 We've given you great tips on protecting yourself against identity theft, but be aware of the top five places that are the most dangerous for disclosing your social security number at. Identity theft cases are on the rise, and 32 percent of the victims that computer security firm, McAfee, polled said their social security number was used. Keeping your social security number safe is very important as people can use it to impersonate you at hospitals, banks, and other major institutions. McAfee analyzed data breaches related to social security numbers from January 2009 to October 2010 and came up with a list of the most dangerous places to lose your ID. Here are five of them:
Universities or colleges
Banking or financial institutions
Hospitals
State governments
Local governments
For some quick tips on protecting yourself, read on.
As we've said time and time again, don't carry your social security card around. Another thing you need to know is that, you really don't have any obligation to give out your number other than your employer and financial institution. I've refused giving out my number several times, particularly at hospitals and clinics, and haven't met with any obstacles. However, McAfee says that refusing to share this identifying information can lead to being denied services (which is apparently legal), or being relegated to many inconveniences.