Soniclean VT Plus S-200 Vacuum Review
Does It Suck? Soniclean Vacuum Review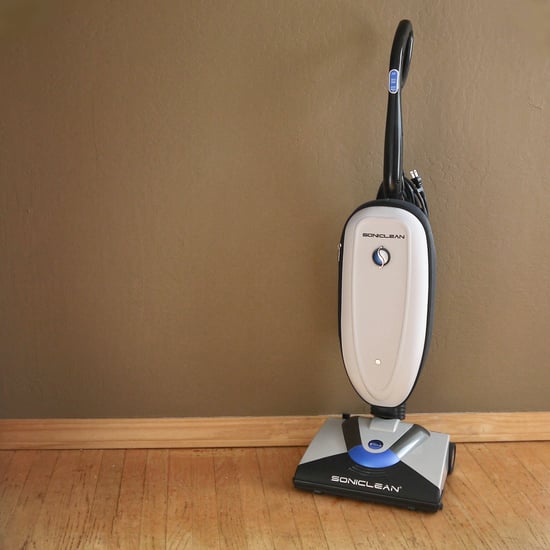 With two cats, hardwood floors, several different styles of carpets, and stairs, I'm lugging around the vacuum every other day. And finding a budget-friendly vacuum that does the job is a challenge.
A few years ago I purchased a decent vacuum and have been somewhat satisfied with its abilities. It has a hose attachment made for pet owners but is seriously heavy, topping out at 20 pounds, and sometimes seems more like an arm workout than a cleaning machine.
Recently, Soniclean gave me a Soniclean VT Plus S-200 to check out. I'll be honest — it didn't look like it was going to rock my world. The vacuum weighs in at just 10 pounds and is pretty sleek. With a combo of suction and sonic technology, it's backed by 12 patents and boasts 12,000 vibrations per minute that not only dislodge dirt but go deeper to suck up microscopic particles embedded deep within carpets and floors. It's also a green machine, using less electricity than other vacuums.
Keep reading to find out how the Soniclean compares to my vacuum.
The Carpet Challenge
I decided to put the vacuums, my Eureka Boss Smart-Vac and the Soniclean, to two side-by-side challenges. Both were loaded with empty bags and ready for the duel. After sprinkling my entryway rug with baking soda and cornmeal, which actually naturally cleans carpets, I spent a few minutes really rubbing the mixture into the rug. This is a high-traffic spot in our house and also one of our cats' favorite places to lounge.

Then I gave each side four swipes and checked the results. The Soniclean left no trace of the baking soda and didn't pull the rug while vacuuming.

Sadly, my Eureka missed some of the cornmeal and a few stray cat hairs.

Tackling Hardwood Floors
Next? Catnip on bare floors. Our cats love a bit of catnip at the end of the day. Who can blame them, right? I sprinkled some and, after the cats had at it, used the Soniclean to suck up the mess. It didn't leave anything behind, and I ended up vacuuming the rest of the room. The Soniclean also has an easy-to-flip toggle on the handle, which makes going from hardwood to carpet seamless.

Then it was the Eureka's turn. After another sprinkling, the vacuum did OK, but spit out some catnip, leaving a bit of a mess, which needed the help of the hose to finish the job.

Final Thoughts
The Soniclean VT Plus S-200 did an amazing job and made my carpets and floors really feel clean. And I admit to feeling a bit better about how it sucked up all those lurking microscopic particles (ick). If this vacuum had a hose attachment, I'd be in heaven. It does a great job on corners and, because it weighs hardly anything, makes cleaning the stairs a breeze. And you can pick one up for less than $200.