Spirit Airlines Charges For Carryon Bags
Would You Buy a Cheaper Ticket and Pay to Carry On?
Yesterday, Spirit Airways announced a $25 – $40 fee for carryons, becoming the first major airline to institute a fee for bags brought into the main compartment. Now with the increasing underplane baggage costs, it's true that many people do not check luggage to avoid these fees. Spirit's "bring less; pay less" policy is said to speed up the boarding and deplaning process and allow the airline to lower their prices.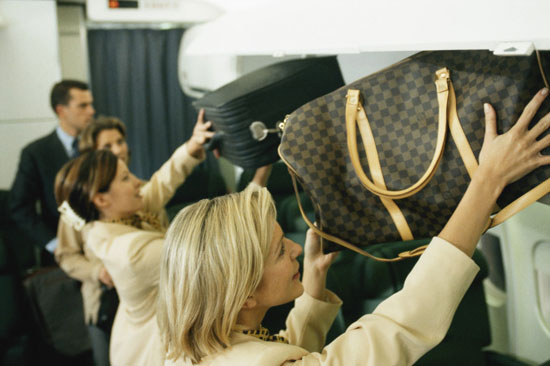 This policy goes into effect for all flights booked after Apr. 5 and occurring after Aug. 1 so I did a quick search between NYC's LaGuardia and Las Vegas for the same weekend and approximate times that month. It's true that the Spirit ticket was lower than the next cheapest flight, which was on United, but adding that fee made the flights' cost nearly identical.
Since most of you were not clamoring to pay more to bring a bag on board in theory, has your view changed now that it's a reality? While cheaper is a smart way to shop, another way to look at it is the matter of price vs. principle: Would you seek out a flight on this airline and pay to tote . . . or would the policy itself make you stay away in the future?