Starbucks Launches Pay by Phone Program
Pay For Your Starbucks Fix With Your iPhone or BlackBerry
Like any corporation-proximate, Starbucks, the one near Sugar HQ, is always buzzing during prime pre-office time. Luckily, the store always seems to have the right number of baristas (with amazingly acute memories) to help quickly move the line along.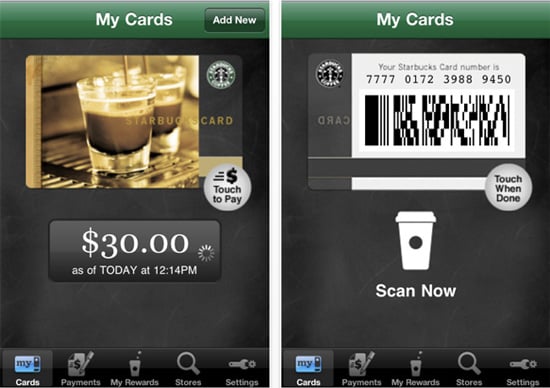 Now the company's system is getting more streamlined with the new Starbucks mobile payment app, for your iPhone, iPod Touch, or BlackBerry. The app links to your credit card so that baristas can quickly scan the barcode you pull up on your phone rather than wait for you to fumble for your credit card or cash. It also allows you to check your balance and transaction history and reload with PayPal.
The barcode scanning program was expanded from the initial pilot test locations to all US stores today (Yum already tried it and found it to be quick and convenient). Wondering where your phone-paying app is, Android users? No word yet on the date, but the company says that an Android app is coming soon.