StubHub Ticket-Selling Site Review
Tried and Tested: Selling Unwanted Tickets on StubHub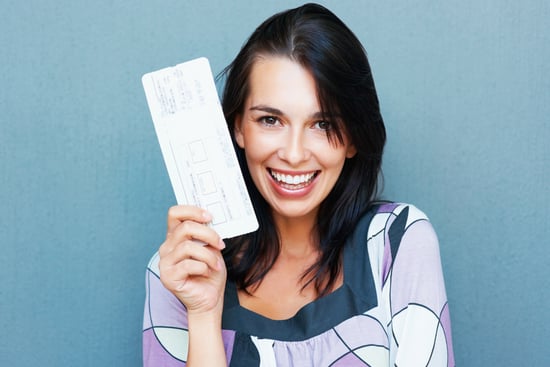 Plans change all the time, and if you suddenly aren't able to make it to the concert you were looking forward to, don't despair about the waste of money — you can get your cash back by reselling the ticket online.
Although StubHub has been around since 2000, I never had the opportunity to see what it's like from a seller's point of view. I recently found out for myself what the whole process was like when trying to resell some concert tickets. Here are some tips from my experience.
How to Start
You need to sign up for an account with StubHub before you're able to sell. One of the requirements for selling on StubHub is a US, Canada, or UK address. When you're signing up for an account, you can choose from three payment options — PayPal, receiving a check, or donating payments to a charity.
You can start listing the event by first searching for the event on the site, then selecting it. If you can't find it anywhere on the site, you need to submit an event request form.
Read on for more.
Once you find the event and click on it, you'll have to fill out details like the delivery method, how many tickets you're selling, and where the seats are. You also need to pick between selling the tickets off individually or together. Then, you can decide how much to sell it for based on the pricing list of similar tickets that StubHub will pull up for you.
What Happens After
Once your listing is up, you will be notified if another user has bought your ticket. If no one seems to be interested, you might want to consider dropping the price. If someone has bought your tickets and you chose the digital delivery option, you won't have to do any work except upload the PDF file or share the bar code on the tickets.
If you have to deliver the physical tickets by mail, StubHub will send you a shipping label for you to print out and instructions on how to proceed. When I sold my tickets, FedEx was the chosen delivery method. All I had to do was bring the shipping label and tickets to a FedEx office, stuff the documents in a FedEx envelope, stick the label on the outside, and mail it off. Easy as pie.
After you mail it off, you'll see payment credited to your PayPal account about a week after.
Things You Should Know
StubHub will take a 15 percent commission from the total amount of sale, so remember to price it accordingly.
If you choose the snail mail delivery method, you can cancel the listing at any time if no one has purchased your tickets. This means you can also list your tickets on other sites at the same time. However, if you choose to list the tickets with Instant Download or Last Minute Services, you are agreeing to sell on StubHub exclusively.
You won't be paid for the sale if the event has been canceled.
Verdict
StubHub is an extremely convenient and almost mindless way to sell tickets. Everything went off without a hitch, and the selling process probably took me about 30 minutes — 15 minutes to list and 15 minutes to pack it up to go in a FedEx office. It seems more secure than selling on a site like Craigslist and has more protections in place specific to ticket selling and buying. I will definitely use it again!