Summer Vacation Travel Ideas
What Are Your Summer Vacation Plans?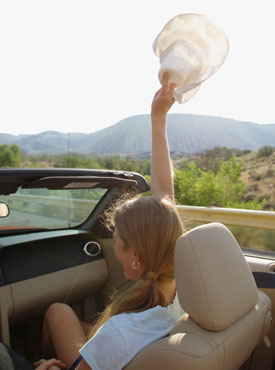 I don't know about you, but the sunshine and longer days already have me daydreaming about a Summer vacation. I tend to prefer road trips over air travel for my warm-weather getaways; they're more affordable, and I love being on my own schedule, sipping Icees, and blasting tunes. And it sounds like I may be in luck: analysts are predicting that gas prices won't climb any higher than $3 a gallon this Summer.
I'm thinking a week in June, driving up the coast to a beach town, or maybe even wine country. Have you started making any Summer vacation plans yet? If so, share your savvy travel plans with us!