Sunday Prep Sept. 29
Sunday Prep: Pick a Place For Essentials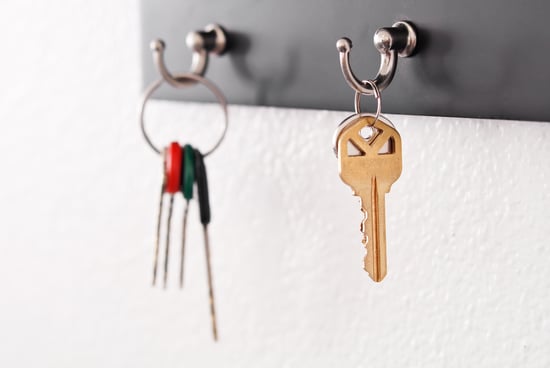 Monday always seems like it comes too quickly, and in that morning rush, it's easy to forget the most important things that get you through the day. It might seem like a no-brainer, but remembering to take your essentials with you by having a designated place for them will save you time and — worst-case scenario — a day without your phone or ID.
Wallet: If you know you're going to be swapping purses on Monday, make sure to transfer your wallet, too. That includes taking out IDs and credit cards from the clutch you used on Saturday night.
Cell Phone: Charging your phone in the morning will not only guarantee that it has enough power to last you through the day, but it also means you'll have a regular place to keep it. Before you leave, make a mental note to grab it from the charging station.
Keys: Find a place by the door where you can place your keys as soon as you walk in. That way, you'll know just where they are when you head out. Consider buying a wall-mounted key rack so you never forget.
Sunglasses: It'll be hard to forget your shades if you keep them next to something that you wear every day, like a watch or your favorite pair of earrings.
You might not be able to live without other items like lip balm or headphones, and the trick here is pretty much the same: when it comes to having a place to keep them, consistency is key.