Tax Tips For Charitable Donations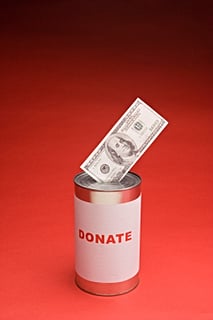 If you were particularly giving in 2012, then you can look forward to a smaller bill come tax time. Read these tips from Kathy Pickering, executive director of The Tax Institute at H&R Block:
Itemizing Deductions: To deduct a charitable contribution, you must file Form 1040 and itemize deductions on Schedule A.
Note the Date of the Donation: To be able to deduct contributions on your 2012 return, you must have completed the donation by Dec. 31, 2012. A bank record or receipt is needed for all cash donations of less than $250; cash donations of $250 or more require written confirmation from the charitable organization. Additional substantiation requirements apply to cash donations of over $500 and to all noncash donations.
In general, the deduction for donations of stock or other noncash property is usually the fair-market value of the property. Clothing and household items must generally be in good condition to be deductible. Special rules apply to the donation of vehicles.
Qualified Nonprofit: To qualify for a tax deduction, you must be giving to a qualified tax-exempt charitable organization. You cannot deduct contributions made to specific individuals, political organizations, or candidates.
Deduct Benefits: If you receive a benefit in return such as tickets to a game or merchandise, then you can deduct only the amount of the donation that exceeds the fair-market value of the benefit received. Written acknowledgements should state the value of any goods or services received for your donation.