Thanko Lay Flat Office Chair
Lay-Flat Office Chair: Brilliant or Baffling?
If collectively getting more sleep would change the world, then perhaps we should start taking naps at the office! If that sounds uncomfortable, this new lay-flat office chair may be just what you need.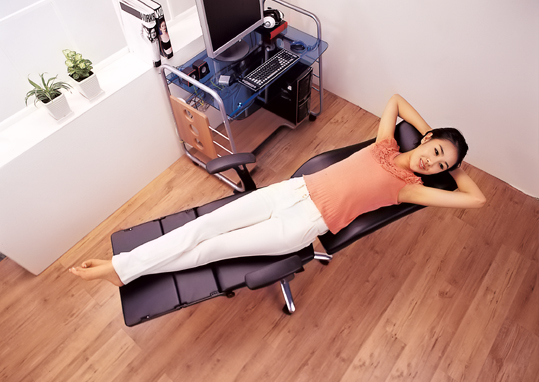 The Thanko Lay Flat Office Chair looks and performs just like a regular office chair, but with the added benefit of turning into an impromptu bed. With a few tweaks the chair goes from all-business seat to comfy place to sleep, just like if you were flying first class! Retailing at around $600 (in Japanese yen), this chair would be great to help improve your day after that all-nighter, but would you actually bed down in your cube?