Thanksgiving Leftover DIY Beauty Recipes
Turn Your Thanksgiving Leftovers Into Amazing Beauty DIYs!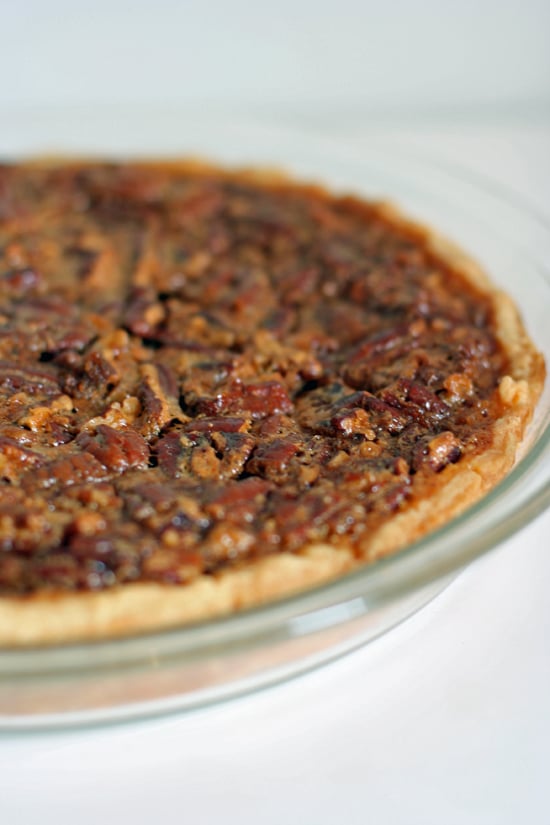 Let's face it, no matter how much we eat on Thanksgiving, we always end up with leftovers. While we'll be chowing down on stuffing and turkey sandwiches (extra cranberry sauce, please!), there will still be plenty to work with for some DIY beauty treatments. We turned to Townhouse Spa and Acqua Beauty Bar owner Jamie Ahn to give us three easy-to-do recipes to help us get gorgeous — and use up all those ingredients!
Townhouse Pecan Stimulating Hair Mask
Ahn says, "Hair follicles require adequate supply of vital nutrients to maintain their health and prevent hair problems. Pecans are an excellent source of L-arginine, an amino acid which, when applied topically encourages the growth of healthy hair. Vibrant blood flow throughout the body and to the hair roots is vital for healthy hair growth and scalp."
You'll need one cup for short hair, or one and a half cups for long hair.
Start by pulverizing pecans in a mixer or blender.
Add in half a cup organic honey until nuts bind to honey and you have a mask consistency.
Apply to washed, towel-dried hair starting at the roots, and let it sit for 30 to 45 minutes. You can even cover your hair in plastic wrap further penetrate, and wrap turban-style with a towel.
Rinse thoroughly.
40 Carrots Hydrating Face Mask
Ahn was inspired by how vitamin-rich carrots are, telling us that they "are extremely high in vitamins B, C, D, and E. They are excellent for dry or aging skin. Aloe is a natural skin moisturizer while [carrots] improve the condition of the skin so it can hydrate itself."
You'll need half a cup of cooked organic baby carrots and a quarter cup of unprocessed aloe.
Blend together until paste consistence.
Apply to cleansed face and neck.
Remove after 30 minutes with a warm cloth.
Uplifting Ginger-Mint Toner
And last but not least, Ahn looks to ginger to perk us up after all those tryptophans. "Ginger also has the ability to lighten age spots while acting as an energy booster in aromatherapy treatments. It is also energizing and helps aid in improving circulation, which leads to a natural state of all over well-being."
Slice a quarter cup of ginger, and pour a cup of ionized or filtered water to the side. Grab three sprigs of mint.
Boil the ginger and mint in the water for 10 minutes.
Let cool. Once at room temperature, pour into a spray bottle.
Put in refrigerator for up to 48 hours. It can be used as toner or personal aromatherapy treatment throughout the day.