Things You Shouldn't Do on LinkedIn
Be a LinkedIn Whiz: 5 Don'ts For Online Networking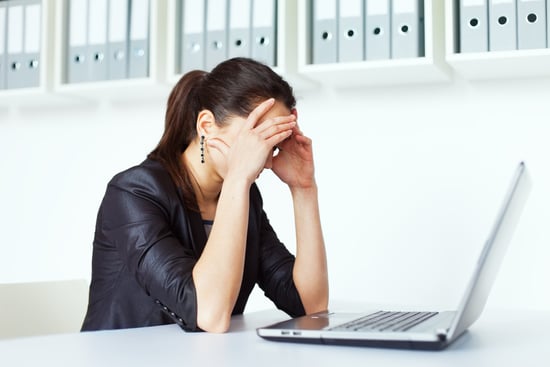 Networking online may seem like a piece of cake — all you have to do is just befriend people on LinkedIn and send them messages asking for help, right? Well, LinkedIn isn't just a Facebook for professionals, and there are specific techniques you can use to up your game and your chances of finding your dream job. I shared with you some "dos" for networking on the web, but it's also very important to stay far and away from LinkedIn faux pas. Krista Canfield, the senior PR manager for LinkedIn, shares a couple of things you need to avoid when you're trying to leverage your online network:
Don't just network when you need something. A "gimme gimme" mentality is a surefire way to lose professionals contacts and get deleted from people's networks. Instead, make sure you take the time to help others in your network, not because you're expecting something in return, but because you truly want them to succeed. Opportunities often arise when you reconnect with people you've lost touch with and take time to listen to what they are thinking about and working on.
Don't just network online. Make sure you're taking the time to connect with people in person. Driving to NYC to meet a client? Flying to Dallas for a conference? Take a look through your contact list and see who's moved to that city or who you can reconnect with while you're in town. Having coffee with a former boss or grabbing lunch with an awesome client you used to work with is a heck of a lot more fun than eating alone. Plus it gives you the opportunity to rekindle relationships that may have fallen to the wayside.
Read on for more LinkedIn don'ts after the jump.
Don't be a promiscuous networker. Your contacts are a reflection of you as a professional. Remember, when you look at a person's profile on LinkedIn, you'll see if you have any connections "in common." If the mutual connection is someone you worked with for five years and was one of your favorite cube-mates of all time, then they'll probably be happy to introduce you to the person they know that will help you reel in that huge new client. (On the other hand, if a hiring manager pings a mutual connection and that person is someone who despised working with you or doesn't have anything glowing to say about you, that might be a problem.) There is a "magic" number of connections on LinkedIn, and that number is 50 contacts. By connecting to at least 50 people that you know and trust (current co-workers, clients, friends, and family), you'll increase your chances of getting in touch with people and companies that will help you get ahead in your career.
Don't reach out to someone without reading their profile. Make sure that you're reaching out to the right person in the right role. Once you've double-checked that you've got the right contact, scan their profile for clues. A lot of times, you can find interesting little snippets that will help you stand out during an interview with a hiring manager or a meeting with a client. The tone is immediately different if you know someone in common or if you ask them how they got into sales after a lengthy career in photography.
Don't send generic messages. Do you like getting emails that look like they were copied, pasted, and sent out to dozens of other people? If the answer is no, then don't do the same thing to other professionals. Even if a message or a connection request is only a sentence or two in length, take the time to customize it. Remind the person why it's beneficial for the two of you to connect. ("Sarah, it was such a pleasure meeting you in Boston last week. I really loved your thoughts on online advertising. Feel free to ping me if you have any questions about marketing initiatives since that's my area of expertise.") Generic recommendation requests usually result in, well, you getting a generic recommendation in return. (Usually of the "Tara is awesome; she's great to work with" variety.) If you want a recommendation that will make you stand out from the pack, hint at why you're asking for the recommendation (to get more clients, to find a new job, etc.) and also at what types of things the recommender can comment on. ("Brad, I'd really appreciate it if you could give me a recommendation in regards to the ABC project that I worked on which resulted in us increasing sales by 120 percent.")