Time-Saving Tips and Anecdotes
I'm Asking: What's Your Time-Saving Tip or Confession?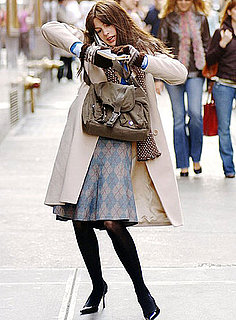 When I came across Real Simple reader accounts of how to save time on dinner, housekeeping, etc., I couldn't stop laughing. So many of these reader stories are hysterical — but mostly, because they're so true. Some of the most inventive (read: not tastiest) meals I've made have come from a lack of time and ingredients. And like another Real Simple reader, I can totally relate to last minute touches to my work wear, though instead of "duct-tape [at] the hem of my work pants" mine was a safety pin at the buttonhole of my pants.
So, whether you've got a hysterical story to share for laughs, or maybe have a pretty handy time-saver to tell, I want your time-saving tips and confessions here. Be sure to share in comments and I'll be sure to round up all the best tips, advice, and all of your funniest anecdotes.