Tips For Aspiring Entrepreneurs
5 Easy Tips to Creating a Job For Yourself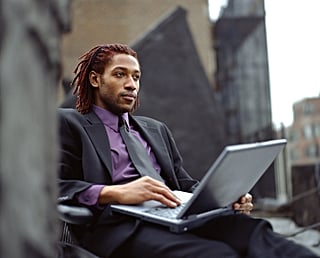 What are you going to do if you're fresh out of a college and face gloomy job prospects? Become an entrepreneur and create your own job and perhaps in time, jobs for others as well. The almost 10 percent unemployment rate is not getting any of these youngsters down — entrepreneurship is becoming a more popular option for young grads looking for a job, according to the New York Times. Want to start your own biz? Here are some handy tips I gleaned from the Times article:
Young Entrepreneur Council: Get in touch with organizations like the Young Entrepreneur Council which supports young entrepreneurs, providing access to mentors, an online help desk, and even a fund which provides financing for budding startup founders.
Teach Yourself: To operate on a shoestring budget, sometimes you have to do everything yourself. Eric Bahn, the founder of BeatTheGMAT.com, learned how to design a website from some free online resources, which saved him the cost of hiring a web designer.
Consider Outsourcing: So you're up and running, but need to recruit others in order to grow your business. An affordable way to do that is to outsource the work to people in other countries who are willing to work for less. Shama Kabani, 25, has a profitable Internet marketing business and has never met any of her 24 employees. A total of 15 of them are in the Philippines.
For more great entrepreneur tips, read on!
Don't Give Up: If at first you don't succeed, try and try again. There are lots of stories of people who failed, but succeeded after a few tries. Know that your failures are the norm and learn from your mistakes.
Get a Respectable Address: Sometimes having a nice address lends you credibility. You don't have to blow thousands on rent to get one, you can borrow one from services that will let you send and receive mail from a respectable address. Scott Gerber, the founder of the Young Entrepreneur Council and startup Sizzle It, did just that when he was starting out to attract high profile clients like the Gap.