Tips For Buying a New Home
7 Smart Tips For First-Time Homebuyers
When it comes to major investments, buying a home definitely tops the list. There are many ways you can get a jump on preparing for your first home purchase, including starting a savings plan. But there are plenty of other smart strategies you can also implement to make your dream home a reality. Check out these seven tips from MyBanktracker.com founder and personal finance expert Alex Matjanec for improving your finances and strategies when buying a first home.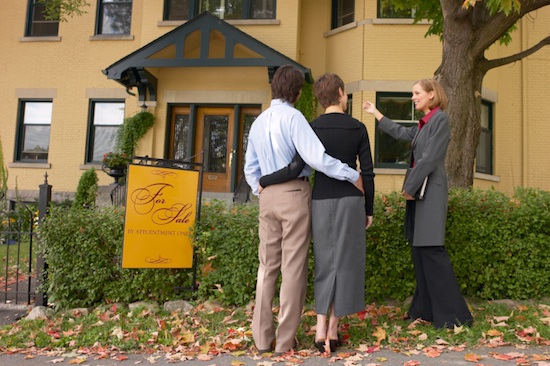 A strong credit score can save you thousands "Did you know that applying for a home loan with weak credit can lead to higher interest fees, and smaller loans? Leverage properties such as Credit Karma or myFICO to know where you credit stands. If you plan to apply for a home loan with your spouse, make sure both of your credit scores are strong, as the lender is subject to use the lower credit score. As an example, having a credit score below 660 will cause you to pay much higher fees or require a larger down payment. According to FICO, a 100-point difference on your score could result in a $25,000 savings over a 30-year mortgage on a loan of $300,000 Start boosting your credit now by not applying for any additional credit. Try to break 740 for the best savings. When it comes time to apply for a loan, ensure you have very little debt with less then 1/3 of the credit is being used."
Know what you can afford "With banks now forcing down payments as much as 22 percent, with scheduled monthly payments on top of that, saving becomes even more essential. It is also important to not forget closing costs (average of $3,500) and standard upkeep costs of as much as three percent. Before you become super frugal, take the time to get a sense of what you can afford. That way you can calculate what you'll need for a down payment and future payments. For monthly payments, a good strategy in setting expectations is being prepared to apply up to 31percent of your before tax income to your mortgage. To avoid a massive change to your lifestyle, begin saving as soon as you can."
Make a budget, open a savings account, and automate "Once you have determined how much you need to cover the initial and future cost, open a high interest savings account at a national or local bank. It is important that your budget is realistic and accurate. If you can, try for a higher the down payment, this will help you lock in a lower interest rate and monthly payment. Though savings account rates are much lower than they were three years ago, you should look at this account as a safe haven or unavailable cash for your house. This will mean avoid dipping into as an emergency fund. Set up automatic transfers of funds to your home savings account. This way your savings will grow without you noticing the contribution being moved each week."

Keep reading for more tips!

Eliminate (or cut back) on luxury items "From buying a new car to going on an extravagant vacation, cutting back on these expenses can be the easiest way to boost your savings. Now, I don't recommend you eliminate everything, I still want you to have a life and making some smaller changes can ensure your life does not become boring. Try cutting back on unneeded purchases at the supermarket. Also swapping out a gym membership with outdoor activities or cooking at home instead of dining out will also help."
Don't be afraid to ask for help "As with any big life changes event (i.e. getting married, having a child), you will be surprised how much your friends and family are happy to support you. Small boosts in funds can help that savings goal become a reality much quicker. The government also assists first-time homebuyers with tax deductions."
Consider moving in with your parents "Though it may be the last thing you want to do, moving home can be hands-down the fastest way to grow that savings account. If you are a young professional, chances are you pay rent. From $900 – $2,000, this monthly investment is money just being thrown away —never to be seen again. Moving home and transferring this transaction to savings can really be huge! Hopefully, your parents wont charge you rent and instead you can remind them how great you were at mowing the lawn, shoveling snow and taking out the garbage."
Avoid mortgage insurance with a 22 percent down payment "When it comes time to purchase a home, MyBankTracker.com recommends keeping this final tip top-of-mind. If you are torn between two homes, and the list price is close, consider if either falls within a price that you can cover a 20 percent down payment. With tighter restrictions around lending money, being unable to cover this level of down payment can result in the need to purchase mortgage insurance. Mortgage insurance can cost as much as 2.5 percent of the loan up front as well as an average $100 monthly fee."

Have you followed these tips when buying your first home? What other advice do you have for first-time homebuyers?