Tips For Combating the Most Common Workplace Stressors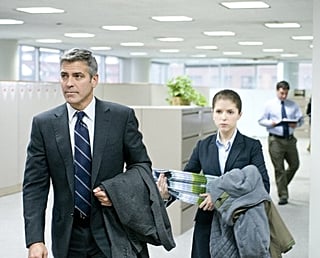 Inhale. Now Exhale. Ahhh. It feels good, doesn't it? Every time my yoga teacher guides the class through breathing exercises, I think, "gosh, that feels great! Why don't I do that more when I'm truly stressed?!" While concerns about money top work stress, many SavvySugar readers report overextending themselves at the office and suffering because of it. How can you combat the most significant workplace tension triggers? Try these tips:
Stressor 1: The monotony of the daily grind. Twenty-nine percent of SavvySugar readers report it's the day-to-day on the job that wears away at them more than anything else. If you feel the same, start by decoding the elements of your day and the tasks and projects you perform that set off your stress meter and how you can change them. If you're generally content with your position, focus on the positive during moments of dread and actively try to fall back in love with your job. When in doubt, take a walk around the block and consider talking to your manager about changing things up to keep you motivated and growing. If you experience anxiety all day, spend some time thinking about the bigger picture, your career options, and steps you will need to take to make a larger change.
Stressor 2: Relationship with manager or boss. Twenty-three percent of you report your relationship with your boss makes you sweat buckets. Work on it. Consider the qualities your manager expects and exhibit them. Talk to her about what she needs from you so you don't stress without cause.
For additional suggestions for conquering workplace stress,
.
Stressor 3: Workload and meeting deadlines. The only way to prevent such stress is to stay on top of appointments and deadlines. Target carefully planned productivity efforts and keep your work life as organized as possible.
Stressor 4: Lack of job security. We can't control the economy or layoffs, but we can step up our game and relieve some of those fears by showing our bosses how vital we are to the team. Follow my guides to making yourself indispensable to impress the management.
Stressor 5: Working with others and relying on a team. Put effort into relating to team members and striving for your personal growth and the greater good.
What's your biggest stressor at work and how do you cope?