Tips For Enjoying a Vacation
Make the Most of Your Trip With These 3 Tips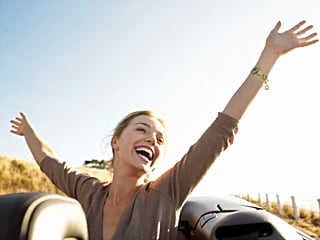 We all need vacations sometime during the year, because they make for a great break from the daily grind and are great for our mental well-being to boot. The New York Times provided several tips from travel experts on how one can maximize the benefits of trips. Here are a few of my favorites:
Take some time to chill before vacation. Most of us often work ourselves to the bone right before vacation, and perhaps we're trying to make up for the time we're going to be spending out of the office. Al Gini, the author of The Importance of Being Lazy, recommends travelers take a few days to unwind before heading off to their trips. Setting aside a day just for packing or making last-minute plans is highly recommended.
Have a happy ending. Try to end your trip on a good note, do your best to plan a great activity before your flight; make your last memory one of the best. Pack the night before your departure so you can enjoy your last activity and not have to rush. Book reservations at a quaint restaurant you've been eager to try or take one last leisurely walk to soak in the local sights.
Shorten the length of your trip. It's been advised that taking a couple of short trips can be more beneficial than taking one long trip, as one of the best parts of travel is the anticipation. Jeroen Nawijn, a tourism research lecturer at Netherland University, tells the Times that he "found that the length of stay has very little influence on how people feel during a trip or afterwards."
Do you have more tips for a happy holiday?