Tips For Giving a Wedding Toast
5 Tips For Giving a Standout Wedding Toast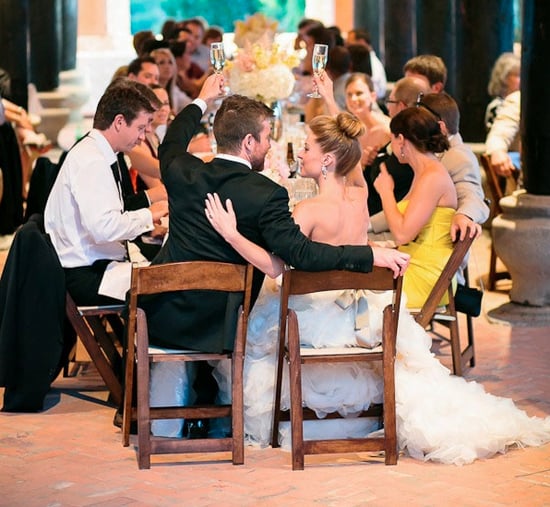 It's always an honor when someone near and dear to you asks you to give a speech at their wedding. But it can also be a nerve-wracking experience if this is your first time or if you don't like public speaking. Relax and remember that everyone's focus will be on the bride and groom, and you're just helping shine the spotlight even brighter on the happy couple. Here are some tips for making a great wedding toast:
Be yourself: It's cheesy but true; the best speech is one that comes from the heart, so be yourself. If you're a serious person, then you should speak from the heart. If you're a fun-loving person, then go ahead and give a speech infused with humor. Don't force jokes if you don't feel comfortable with it.
Practice makes perfect: Write the speech ahead of time and keep practicing until the words roll off your tongue easily. Do a quick practice run in front of other people closer to the wedding date and ask them for feedback. On the day of the wedding, write the main points of the speech on note cards to carry to stage.
Short and sweet: Don't drone on and on, because the other guests may quickly lose focus. Keep the speech brief; three minutes is a good length.
Refrain from telling too many inside jokes: It's great that you have such a close relationship with the bride and groom that you have your inside jokes, but remember, everyone else might not get them. If the jokes are the "you gotta be there to understand" kind, then you might want to refrain from mentioning them.
Don't talk about exes: Even if you think you can bring up the topic in a lighthearted manner, just don't. It's really inappropriate to bring up your pal's past loves and relationships, and it may even be awkward for the other guests.
Photo by Caroline + Ben Photography via Style Me Pretty