Tips on Living Alone
Make the Most Out of Living Solo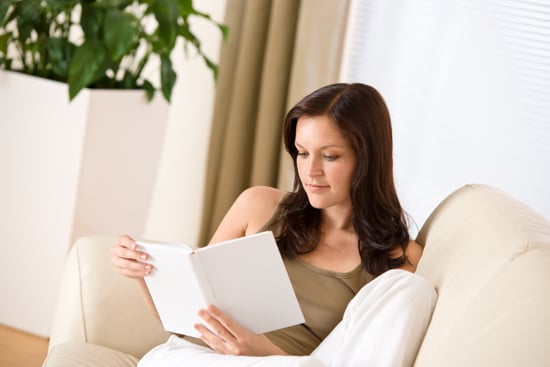 If you're one of the growing number of people lucky enough to live alone these days, you've probably experienced the ups and downs of going solo. While it's an amazing experience, it also comes with its challenges, and we're not just talking about not having someone at home to cook for you. We've included some of our own tips, but let us know if you have any of your own!
Safety first. Unfortunately, living alone doesn't always come with the same securities as it would if you lived with other people. Take extra precaution and make sure your place is up-to-date with the latest equipment like smoke detectors, locks, and an emergency kit.
Avoid buying too much. It might be tempting to stock up on your favorite items, especially when there's a deal, but it's a whole different game when you're shopping for one. When it comes to groceries and other items that expire quickly, follow tips like making the most out of your leftovers and taking advantage of freezer space. Be careful with other products like paper towels that take up a lot of storage space.
Lead a healthy social life. Living without roommates can sometimes make you feel like you're shut off from the rest of the world. Make the extra effort to get to know your neighbors and get out of the house more than once a day. That way, when your close friends or significant others aren't available, you'll have plenty of other ways to spend your time.
Read on for more.
Befriend a handy (wo)man. Have a friend that's really good with around-the-house fixes? Set aside a time and have her give you some tips on how to handle things like a clogged toilet. That way, when the real situation hits, you'll be prepared.
Establish a cleaning routine. When you don't have someone else's habits to deal with, it's easy to let yours get a little out of hand. Try setting aside a day — or better yet, a time within each day — to declutter your home, make sure everything has its place, and discover other ways to maximize your cleaning time.
Save on extra costs. You might think you have to bear the brunt of costs for WiFi and cable if you don't have anyone to split bills with. But before you go there, consider asking a friendly neighbor if you can chip in for Internet service that already exists. And if you still want the experience of watching TV without paying high cable costs, subscribe to online channels like Netflix or Hulu and hook your laptop up to a TV screen by using a couple of cables.
Take advantage of it. Living alone is an amazing experience, especially if you make good use of its perks. At what other time can you cook in your underwear, hold all your conversations over speakerphone, or do things exactly the way you like to?