Tips to Be More Financially Responsible and Organized
Savvy Tip: Target Your Weakness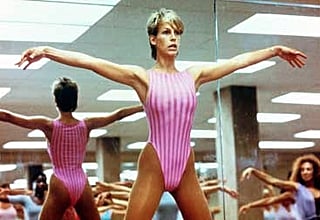 Just like you might seek out a workout that targets your biggest trouble spot, this year seek to target your weaknesses in your daily routine to make you more efficient and make your work and home life happier. We all have certain tasks that work like road blocks — when we see them coming up on the horizon, we procrastinate or avoid the to-do item all together. Instead, just resolve to face your fear, and tackle your trouble spot with these tips:
If organization isn't your thing — Do it anyway, and do it well. Figure out what to do with all of those papers hanging out around the house, and take the time to file away the important documents so you'll know where to find them (cause chances are you will actually need them one day.) Then, go all out with the essentials you'll need to whip your office and home work spaces into real working environments.
If you fail to plan ahead — Keep an ongoing, fully functional work and personal calendar. But here's the trick — don't separate personal and work into two separate calendars. Keep track of all events in one all-encompassing event calendar that will help you to avoid overlooking events in either sector of your life and give you the ability to plan ahead for all important occasions. To be extra prepared, take one day a week (I prefer Sundays) to mark all important dates and deadlines for the week and set alerts on your phone. Your phone goes off like an alarm — et voila! — you know exactly where you have to be and you'll be there on time.
To get more tips for targeting your weaknesses, read more.
If you're an impulse buyer — Start saying no to the things you don't need and know you can't afford. And mean it. Then, if you haven't done so already you have to create a budget. Next, and more important, you have to stick to it. This can seem like a huge project, but in fact, understanding how much you make, how much you spend on necessities, and how much you can spend on discretionary expenses will help make sense of your finances and help you to set financial goals. In addition, there are tons of quick money-saving practices you can adopt to help curb spending on little, everyday purchases — coffee, snacks, lunch, and dinners. Add it all up, and these small changes will pay off and help you to keep spending in check.