Tips For Saving Money on the Weekend
Money Tip: Make Weekday Lunches on Sunday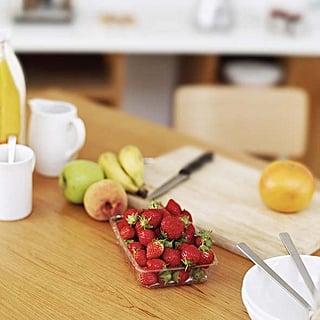 Everyone has different spending priorities, but there seems to be one thing most of us agree on: Bringing your lunch to work is a smart money-saving trick and goal for 2010. You need to be proactive to get results with this one (versus your automatic savings account), which means thinking ahead on the weekend.
Sometimes, I like to make a big batch on Sunday of something that I know will taste even better as leftovers, like a hearty soup or vegetarian chili. Other times, I plan for dinners during the week and make enough to have it for lunch the next day, too. And if salad is your thing, there's a simple trick for prepping your lunch as quickly as possible: Divide your lettuce in separate reusable containers that will hold your salad. Cut up all of your veggies and place them in different containers in the refrigerator. In the morning, simply throw your veggies and other add-ins to your lettuce base, and you're out the door.
Keep these ideas in mind as you create your weekend grocery shopping list. You'll fork over less money for food, just by thinking ahead.