Top Olympic Athlete Salaries
How Money Are You: Top Earning Olympic Athletes' Salaries
Most athletes compete at the Olympics for the pride and glory first and foremost, but it's no shock to anyone that winning gold medals means more money in the bank. Experts say 2009's big-time earners Lindsey Vonn, Bode Miller, and Shaun White will collect even more gold this year because of their new fancy necklaces. Do you know how much they previously pulled in through endorsements?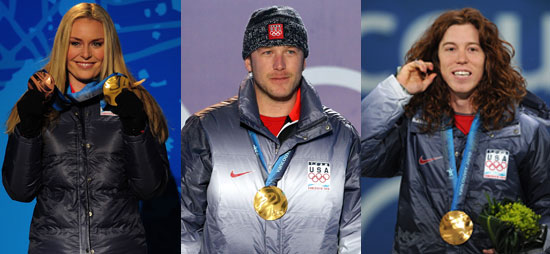 How Money Are You: Top Earning Olympic Athletes' Salaries
How much did skier Lindsey Vonn rake in in 2009?