USPS vs. UPS vs. FedEx
Which Postal Service Has the Best Prices?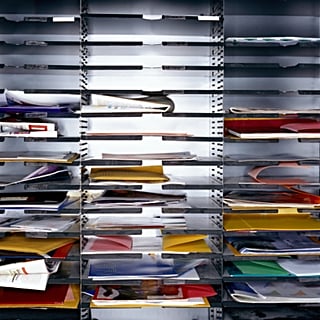 The United States Postal Service is in dire straits and may be forced to close this Winter if Congress doesn't take emergency action, reports the New York Times. The financial troubles of the USPS have been dragging on for some time now, but it's about to come to a head — the agency can't pay off a $5.5 billion payment meant for retirees' future health care that's due this month and is facing a possible bankruptcy.
Just like many businesses, the postal service's revenue is being threatened by the digital age. People are sending less items through conventional mail and relying on the Internet to communicate with each other. Another contributing factor to its money troubles is the "decades of contractual promises made to unionized workers, including no-layoff clauses, are increasing the post office's costs."
With all this happening, I'm sure a lot of consumers are interested to know if the other delivery service can match up to the USPS. Here's a quick price comparison of the three postal services when mailing a one, five, 10, and 15-pound standard overnight package from San Francisco to Chicago:
| | | | |
| --- | --- | --- | --- |
| Weight (in pounds) | USPS | FedEx | UPS |
| 1 | $31.60 | $54.86 | $57.79 |
| 5 | $49.70 | $77.67 | $80.50 |
| 10 | $73.30 | $107.30 | $110 |
| 15 | $91.90 | $136 | $138.58 |
Although prices vary by factors such as type of package and the distance it's going to travel, USPS generally is the cheaper bet, especially for letters and packages that are lighter than two pounds. If USPS were to file for bankruptcy and start shutting more and more of its offices, it would be a loss for consumers. How often do you go to the post office?