Unemployment Figures For November
The Unemployed Are More Discouraged Than Ever
New unemployment figures were released yesterday, and they show that not only is unemployment still almost 10 percent, it is higher than in the previous months.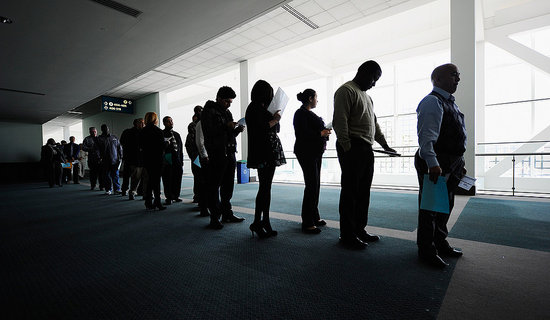 Even more gloomy? The 9.8 percent unemployment rate includes a record number of discouraged workers. About 1.3 million jobless Americans were counted in that category, which means that over 400,000 more workers than last year have stopped even looking for work because they believe that there is no job out there for them.
On the whole, the net gain of 39,000 additional jobs was far fewer than both October's numbers and the gain that everyone expected. And with the debate about extending recently expired unemployment benefits still going strong, these new figures are another reminder that our "jobless recovery" has continued to be rough for many Americans. From dealing with a lay off to advising a friend who's unemployed, how are you coping with our slow-growing economy?