Upcycled Plastic-Bottle Charging Station
Keep Cords Tidy With This Upcycled Plastic-Bottle Charging Station
Keeping your phone charged is essential, but the messy cords can get annoying. Tidy the wires up with this upcycled plastic-bottle charging station. It's so easy to make, and it keeps the cord right where it belongs. It's also a cute way to create a dedicated spot for your phone while it's getting recharged.
Keep reading for the directions.
What You'll Need:
A 32-ounce plastic bottle, or larger
String
Permanent marker
Sharp scissors
Sandpaper
Spray paint
Newspaper
Directions:
Start by removing the label from the bottle to create a nice, smooth exterior for the charging station. A 32-ounce bottle holds your phone snugly, but you could use a larger bottle for charging more than one phone or even your other gadgets.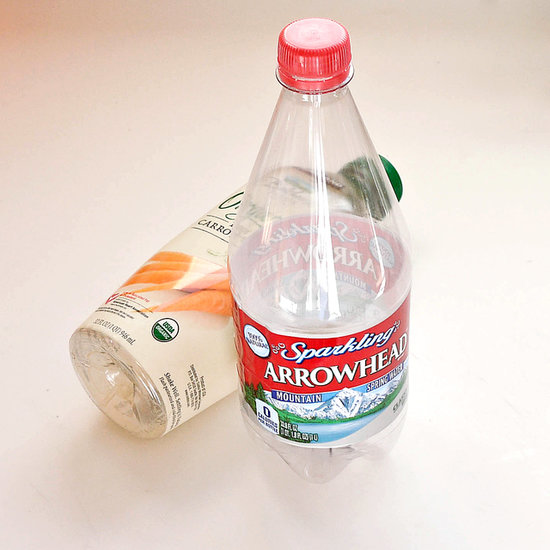 Now cut a length of string, and tie it around the bottom third of the bottle. You can place your phone alongside the bottle to help decide where the outside edge should be. Using a tight string makes marking around the edge so easy. Use a permanent marker to make your cut line, leaving a three-inch section open at the back of the bottle.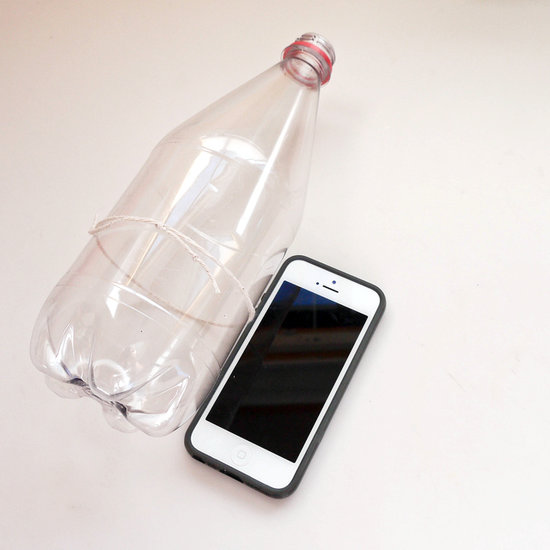 To make the hanger, use a ruler to create straight lines vertically along the back of the bottle. You need at least four to five inches to ensure there's enough room for your plug and your phone.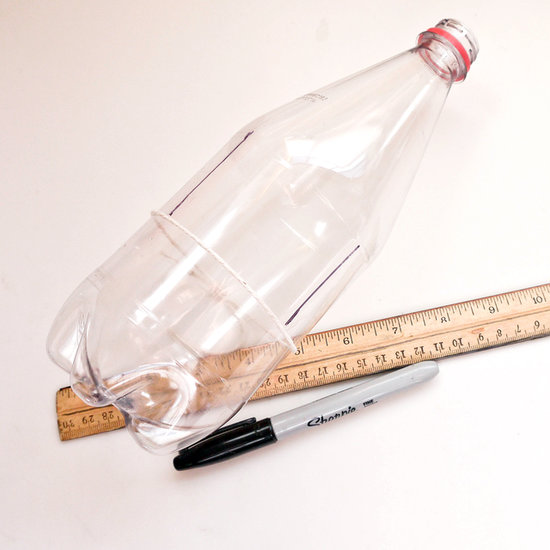 Use sharp scissors to cut out the shape.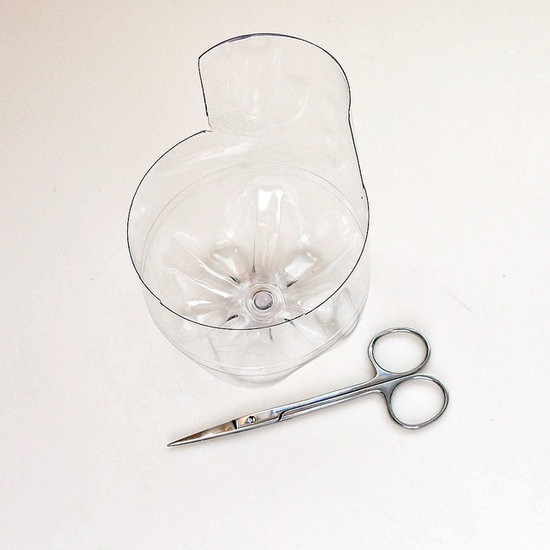 Center the hanger of the charging station over an outlet, trace around it, and then cut away the shape. Some of the edges of the bottle might be a bit sharp, so smooth with sandpaper before the next step. This will keep your charger from scratching your phone.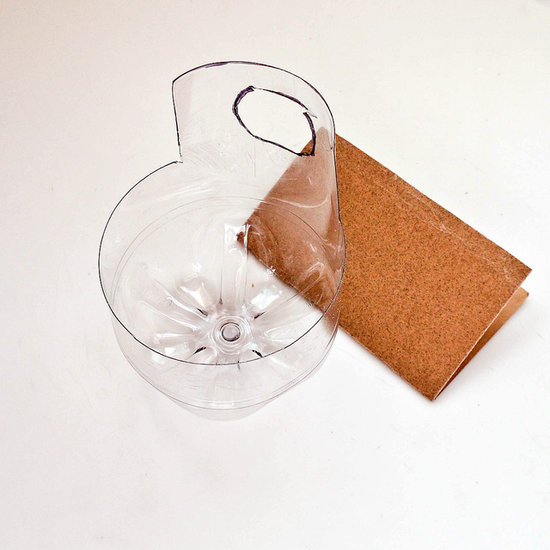 Take the plastic-bottle charging station outdoors or to a well-venitlated area, and cover your work area with newspaper. Give the bottle a quick coating of spray paint, and touch up as needed.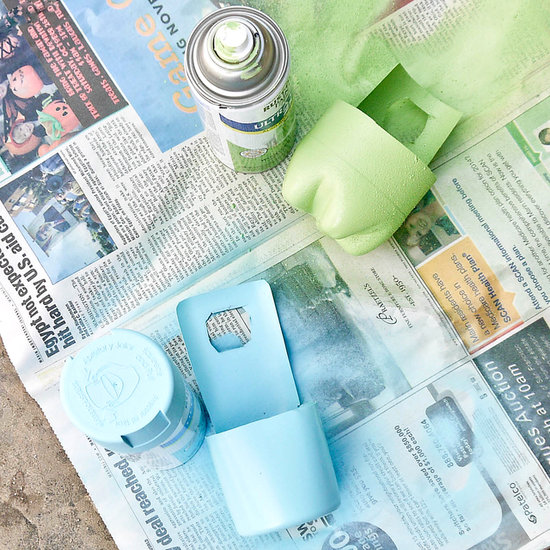 Your charger is finished! Simply position over the socket, plug in your phone, wind the cord at the base of the bottle, and give your phone a well-deserved rest.