Upcycling Pill Bottles
Upcycle It! Store Quarters in Your Pill Bottle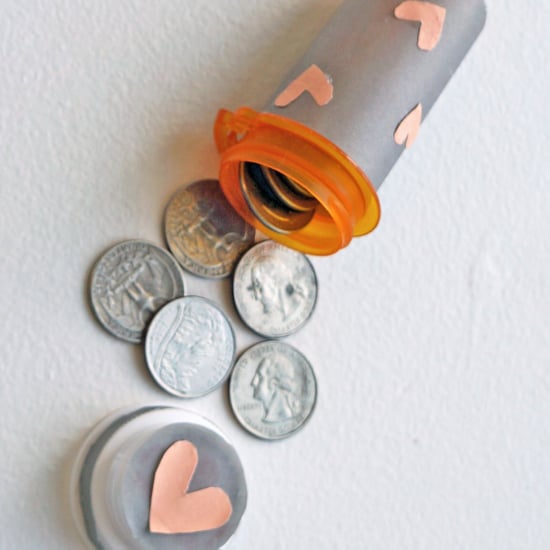 Before you throw away that empty medicine bottle, consider upcyling it. The orange prescription bottles usually have such a short lifespan because most people throw them away once they are done with them. It's such a waste because many recycling centers don't usually accept them, so put them to good use by reusing them yourself. The bottles are extremely versatile, but one of the best uses is to store quarters in them and leave them in your car.
You definitely want to dress the bottle up so it doesn't resemble its former self while it's sitting in your car. Read on for instructions.
What You'll Need:
Origami paper or wrapping paper
Scissors
Glue
Directions:

Get your materials together and figure out if you want to cover your bottle in pretty wrapping paper or style it yourself with cutout origami shapes.
Measure the pill bottle to cut out pieces that would fit. Cut out a circle to paste on the top, a thin strip to wrap around the lid, and a large-enough piece that will fit around the bottle. Stick them on with glue, and let it dry.

You can use these pretty pill bottles in a variety of other ways — storing cotton swabs, bobby pins, and more!