Upgrade Tips: Where One Seat Empties, Another Seat Opens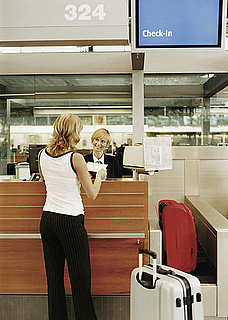 Ever hear "First class for Flight 123 has checked in full at the gate" and wonder what that means? Well, if someone has a full-priced economy seat (or lots of status), this passenger may choose to upgrade to a business or first-class seat. It costs more money to upgrade upon check-in, so frequent, savvy travelers often try to do so at the gate and be placed on a waiting list.
If you're thinking that the full-priced fares and platinum status needed to do so are still a pipe dream, then consider those now, newly empty seats. Where one spot fills, another opens up — those passengers could be vacating a seat with extra leg room or a window or aisle to replace your lousy middle. Politely go up to the agent to ask if there other seats available. If the openings are in economy anyway, the person at the desk will swap you out easily, few questions asked and your wallet safely still in your bag!