Use CrowdSpring to Earn More Money
Earn Up to $1,000 Through Naming Companies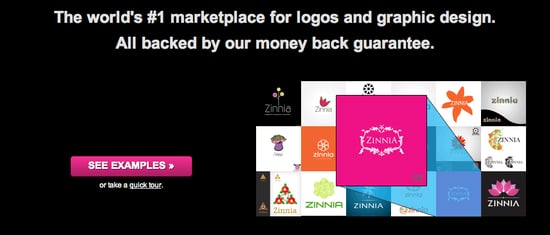 I recently found out about this cool website called CrowdSpring, a type of crowdsourcing website that has plenty of opportunities for those with creativity to earn hundreds of dollars. It's not just naming companies; there are all sorts of tasks you can do to earn a few extra bucks. You can design a logo, website, or product, create a tagline, and more.
Most of the projects have a payout of a few hundred bucks, but one software company is currently offering $1,000 to whoever comes up with the best name for its firm. The great thing about coming up with a name is that you don't really need any special skill or education degree to do so. The winner is picked based on the quality of the product and not what's on his résumé.
Crowdsourcing websites are basically online outlets that creatives can visit to find freelance projects. Competition is tight — your submission (which has to be a completed project and not just a concept) will be pitted against hundreds of entrants. Once you win the bid, you will be able to pocket all of the reward money. CrowdSpring doesn't charge freelancers any fees or commission. Here's a tip: To increase your chances of winning, you need to pick the project that will best suit your abilities. Then, put a lot of thought into your submissions and have meaningful explanations and reasons on how you reached your end product.
The great thing about CrowdSpring is that the site does more policing than Craigslist, which means you're less likely to be scammed.