Use Orange Peels as a Shoe Deodorizer
Refresh Sneakers With Orange Peels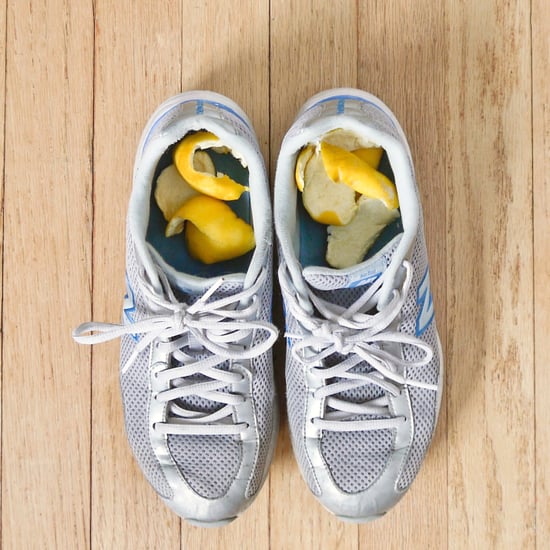 If you've got a favorite pair of shoes that just aren't as fresh as they should be, fix things with the help of orange peels. You'll love how your sneaks smell so fresh from using something you were going to trash. Here's what to do:
Place the orange peels on the soles of your shoes. If you're treating leather or canvas shoes, protect them by wrapping peels in parchment paper, which will soak up any oils from the orange peel. If you're really concerned about the oils potentially staining your shoes, use baking soda to refresh shoes instead.
Leave the shoes for 24 hours. The orange peels naturally absorb bad odors while infusing shoes with their fresh scent. And orange peels contain oils that are naturally antibacterial, which bust mold and bacteria growth.
Remove peels the next day, and enjoy wearing wonderful-smelling shoes. And this solution is safe to use over and over, which means every time you enjoy an orange, you can pop the peels into your smelly shoes!