Uses For Butter
5 Awesome Uses For Butter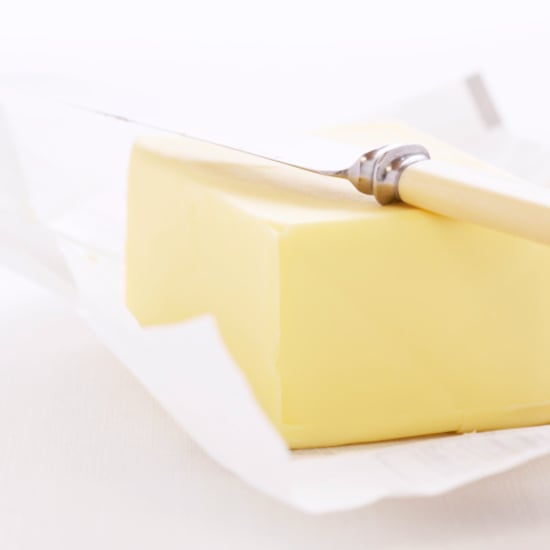 Butter isn't just good for making meals delicious and raising your cholesterol — there are plenty of other things the creamy goodness is useful for. Get more mileage out of this everyday household product by learning about the numerous things you can do with butter.
Swallow pills: Coat the pills with a thin layer of butter to make them go down easier. This is especially helpful for bigger pills and ones that have no coating.
De-stress cats: If you're moving or throwing a party, your cat can get a bit stressed by the sudden change in the environment. To take her mind off things, put some butter on the top of her paws. She'll be distracted by cleaning herself.
Prevent cheese mold: Put a thin coat of butter on the cheese after you cut it so it won't get too hard or start molding. This works best for harder cheeses.
Preserve onions: If you cut an onion in half and decide to leave the other half in the fridge, coat the exposed side with a bit of butter to keep it fresh longer.
Stop liquid from boiling over: If you add a bit of butter to a boiling pot of liquid, it'll stop it from boiling over. Of course, you need to make sure that the butter goes with whatever you're cooking.